Midwest Snake Tongs & Hooks
Rugged and field tested around the world, Midwest snake tongs and hooks are manufactured in the USA and are rated amongst the best and most humane reptile equipment available internationally. Designed with high grade materials and expert craftsmanship these lightweight tongs and hooks are perfect for Southern African reptiles.
The M1 Snake Tong has polished aluminium components and a blue anodized tube with internal cables and springs. The tong has a wide 2.5cm lower jaw for a gentle secure pick-up and a rubberized upper jaw for a firm but soft grip.
Midwest hooks are made with a slightly flexible stailess steel shaft and an smooth aluminium hook 9cm wide. The hook insert is made from a solid anodized aircraft grade aluminium rod for strength.

Using the Snake Tong
AHM1 102

Using the AHGG snake tong
| | |
| --- | --- |
| Product Code | Product Specifications |
| AHM1 102 | Midwest M1 Snake Tong 1metre |
| AHM1 133 | Midwest M1 Snake Tong 1.3metre |
| AHSH 76 | Midwest Snake Hook 76cm |
| AHSH 102 | Midwest Sanke Hook 1metre |
| AHGG | Snake Tong Gente Giant |
Animal Handling also supplies a snake kit that includes a plastic box
Animal Handling also has Reptile Bagers in our range of products,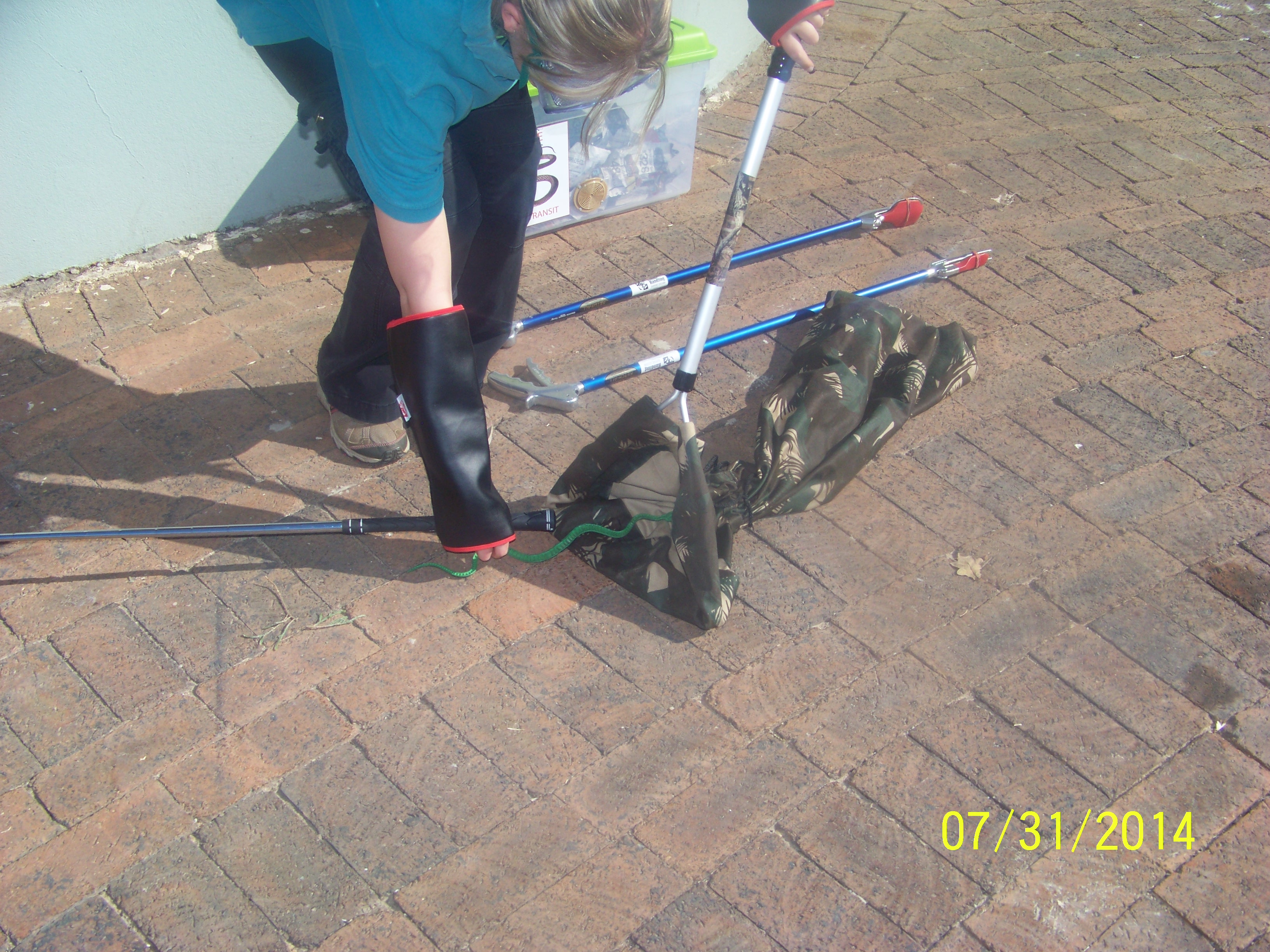 Reptile Bagger
110cm Bag Depth
30cm Opening
The bag is able to close so the reptile won't be able to come out
The bag is made of very thick material and wil not tear easily